Americas - Asia - Europe - Africa - Middle East
Resource Center - GSIA SME Network
Welcome to the Global Security Industry Alliance Subject Matter Expert (GSIA SME) Network.
Part of creating a "community" is to encourage interaction between community members. The GSIA SME Network is a community of security experts and industry professionals from around the world who specialize in specific vertical markets and sectors of the security industry. Use this Network to find an industry resource you may be looking for or recommend the Network to other SME's and help build the SME community. GSIA will never sell your information but it will market this service on behalf of all participants.
(If you are looking to register to be included in the Network or you are already listed and want to manage your listing please click Login option. )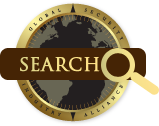 If you are looking to search for a specific security subject matter expert, please use the search tool in the Search Page. The search tool operates on keyword searches that pull from a database.