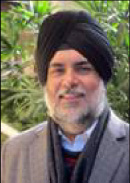 GB Singh
Chief Editor
Security Today Magazine
India
Contribution:
Mr. Singh has over 25 years of professional experience in the Security Protection Industry. He is one of the founders of the Asian Professional Security Association, a leading international industry association in the Asian Region. He is also the founder of APSA's India Chapter and remained its President from 1999 to 2005. He now continues to be actively involved in consulting for security solutions for high value installations of leading energy majors in the hydrocarbons and infrastructure sector. He publishes & edits the country's leading professional monthly magazines Security Today and Security Update.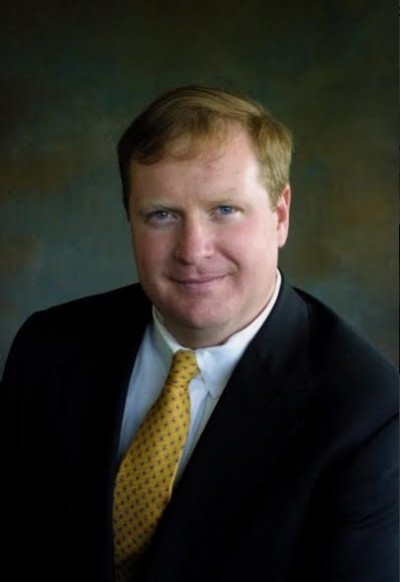 David Tobin
VP - International Sales
Reed Exhibition
USA
Contribution:
Reed Exhibitions is the largest trade show company in the world with over 500 events in over 40 countries. Mr. Tobin has worked at Reed Exhibitions for over 18 years. As Vice President of International Sales, he is responsible for bringing international manufacturers to shows in USA, Mexico and South America. ISC West is the security industry's premier launching pad for new products, solutions and technologies in the United States each year, ISC West hosts over 1,000 international and domestic security product manufacturer companies and over 23,000 security professionals in Las Vegas. Currently, ISC West is pacing towards a ten percent growth in show floor space.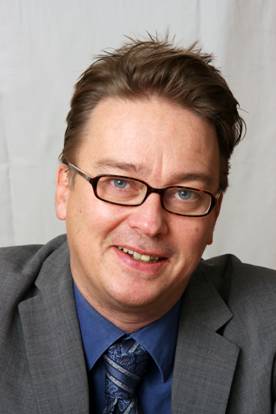 Lennart Alexandrie
CEO
AR Media International
Sweden
Contribution:
Mr. Lennart Alexandrie is a very experienced journalist in the media field. In 1999 he established AR Media International which is a dedicated publication of the Security Industry Technology and information sharing network. He is also the organizer and founder of the security events; Sectech Sweden, Sectech Norway and Sectech Denmark and Security User Expo Denmark, which provide perfect platforms for cooperation and exchange between companies.
Ricardo Lerner
Vice-President
Federation of Industries of the State of São Paulo
Brazil
Contribution:
Mr. Lerner has achieved many interesting goals as vice president of FIESP. His contribution to the Polices in São Paulo is very rewarding and has made a big difference to the law enforcement institutions and its service. In the private security, he has held many seminars and developed programs that were introduced to the industry sector in Brazil by his team of representatives from different areas of the commercial sector. Mr. Lerner is the current Vice President and Director of the Department of Security of the Federation of Industries of the State of São Paulo – FIESP. During the last 35 years, he participated and organized countless security conferences and meetings to promote the application of police security facilities, for which reason he owns a pivotal role in the Brazilian Public Security Industry.
Selma Crusco Migliori
National President
Brazilian Association of Electronic Security Systems ABESE
Brazil
Contribution:
Ms. Migliori is responsible for the growth and professionalization of the security technology sector in Brazil. She has been involved in the institutional battles to motivate and push the government and the institutions to develop new legislation and update the current ones. She is extremely well respected by the security professionals all over the country and has been in the mainstream media for a few years.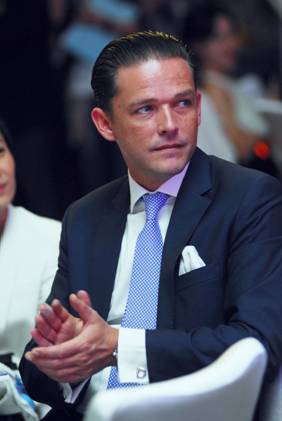 David Meganck
Founder and Chief Operating Officer
Acsys Technologies
Belgium
Contribution:
Mr. Meganck has years of experience in many large scale programs. He entered the China market in 1999 with a major European Environmental Technology company, where a large number of his projects won in the field of water/waste and industrial waste treatment as well as power generation in China, Macau and Hong Kong. He is also involved in a number of security construction strategies in EU, Middle East and Africa. His company specializes in Bank construction and has accumulated many first-hand experiences with high-end security systems for Russia banks. His brand, Acsys, is already the trend-setter and market leader in the mechatronic lock segment.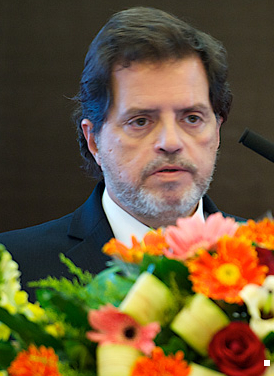 Pedro Duarte
Vice President
Samsung Techwin Co. Ltd.
USA
Contribution:
Mr. Pedro Duarte is the founding member of the Latin American Association of Security (ALAS), former Board of Directors member and Chair of International Committee of the Security Industry Association and the implementer of HDTV and Digital Audio Broadcasting in Latin America. He has many years of experience in management positions in the Public Security Industry and served as president and director in many renowned companies including GE Security Latin America Company. His rich knowledge of international business management greatly helps the promotion and development of global security monitoring market.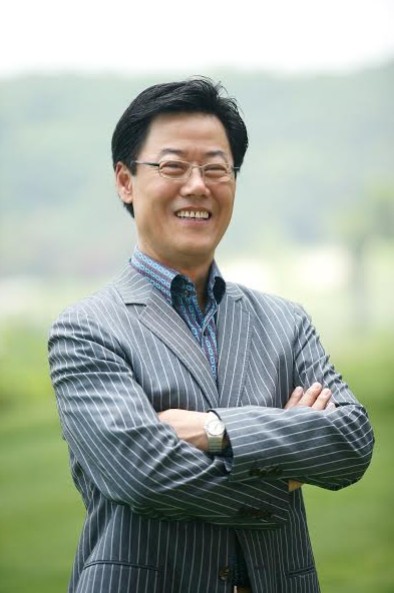 SK Hong
Chairman
KEOA Korea Exhibition Organizers Association
Korea
Contribution:
Mr. S K Hong has 25 years of organization experience in the Security Protection Industry exhibitions and has organized several famous security shows such as ISC/USA, MIPS/Moscow, Info Security UK in Korea and all over the world. As the founder of K. Fairs, he has organized nearly a hundred exhibitions of more than 10 kinds of industries, specifically the grand Security Korea Show initiated 12 years ago, which was greatly supported by the Korean government and attracted numerous exhibitors, buyers and professional visitors. The show provides a perfect platform for the export for Korean security products and receives international endorsement by the Association of Korea Exhibition Industry and Korean security companies.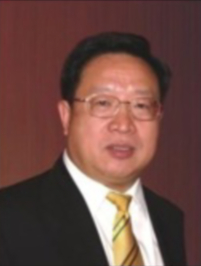 Jincai Yang
Founder
Shenzhen Security & Protection Industry Association (SSPIA)
China
Contribution:
Mr. Yang pioneered the first local Public Security Industry Association and initiated the first security exhibition in China. CPSE is the biggest professional security exhibition both in terms of scale and exhibition coverage area in all of China. He established a strategic cooperation relationship with security industry organizations from over 30 countries and regions. He commits to building up the platform for corporate communication and greatly promotes the development of the Public Security Industry.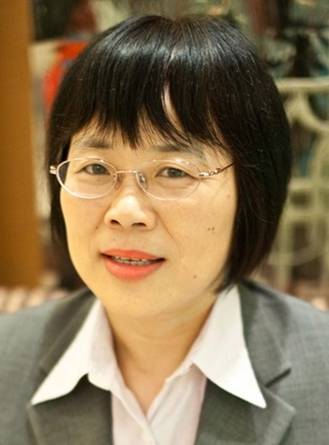 Chaowu Chen
Deputy Director & Researcher
First Research Institute of the Ministry of Public Security of P.R.C.
China
Contribution:
Ms. Chen is the chief expert in the China Security Industry. The project, "The Research and Demonstrate on Public Security Dynamic Alarming Prevention and Control System" that she directed and designed during the 11th Five-Year Plan passed the acceptance by the Ministry of Science and Technology and was applied and highly valued by many provinces and municipalities. She directs and participates in several declarations of national-level science and technology project and rceives unanimous approval. She also owns several patents and software copyright and leads in national industrial standard. She was offered the CAG of International Electro technical Commission (IEC/TC 79) in 2008 and 2011.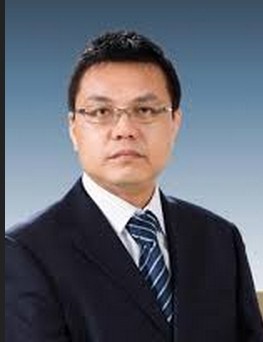 Weidong Zhai
President
China Electricity Integrated Supervision Project
China
Contribution:
Mr. Zhai personally owns 9 patents which includes 6 patents for invention. In 2003, he led his team on a large scale China Electricity Integrated Supervision Project in Hong Kong which includes environmental data power equipment and video data which successfully opened the door to the overseas monitoring market. Joining hands with AM, Claro, MTN and other international top operators, ZNV products are used widespread in over 60 counties and regions where over 300 cities are able to highly serve and customize for their telecommunications department, government, transportation, environmental protection, energy sector, financial department, education service and many other fields with ZNV's integrated supervision solution, assisting with smart city and intelligent industry construction.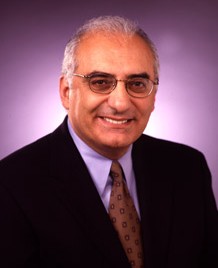 Tam Hulusi
Senior Vice President
HID Global
USA
Contribution:
Dr. Tam Hulusi joined the Security Protection Industry in 1988 and served as the CEO of Group 4. He is CEO of SMF System Ltd which contracted the United States Government IT system. He also established Honeywell Ademco corporate access control business department. He holds 9 invention patents in the access control field and introduced the NFC smart phone technology which has been successfully applied to the access control system and many other platform applications.