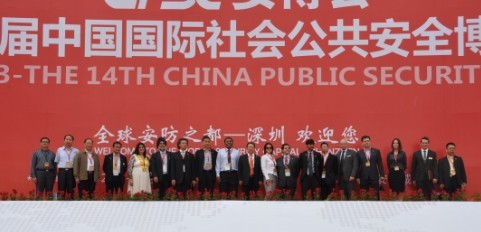 The Global Security Industry Alliance (GSIA), an international alliance of security and law enforcement trade organizations, recently revised its role as the premier sponsor of the October 30 – November 1, 2013, China Public Security Expo (CPSE) in Shenzhen, China. The 2013 CPSE tradeshow was the biggest of its 14-year show history with 1500 exhibitors from 42 countries and regions, along with 350,000 visitors from 156 countries and over 300 foreign delegates representing 45 countries and 25 trade associations. This historical leap was bolstered by GSIA's international outreach, strategic cooperation with the CPSE show organizers, and development of what has become a show milestone: the GSIA Congress on the State of the Global Security Industry. The GSIA Congress attracted the participation of security industry organizations and professionals from around the globe all of whom participated at their own expense and time.

The opening day's momentum carried into the evening with the GSIA's 3rd Gold Shield Awards ceremony and gala dinner where 800 industry professionals from around the world gathered to honor 12 international security professionals and organizations for their outstanding contributions to the global security community. The 12 honorees, selected out of a slate of 50 nominees from around the world, were a cross section of security professionals whose accomplishments reflected the 5 basic principles of the GSIA charter: Fair Competition, Honesty & Innovation, Sharing and Communication, Consumer Centric, and Strategic Cooperation. Their push to promote the development of an international security community showed strength and vision beyond their local borders.

The second day of the CPSE show was dedicated to GSIA facilitated meetings between GSIA delegates and the local Futian District Mayor, Government officials, and business leaders. The objective was to foster better understanding and cooperation between global security industry and government leaders as well as gain a better understanding of Chinese regulations and current business climate.

The week wrapped up with a full day of presentations on the State of the Global Security Industry from 10 countries during the GSIA Congress. Delegates listened to presentations and engaged in discussions regarding development initiatives for increasing competition within the security market, brainstorming current industry issues and a unanimous effort towards information sharing and communication within the global security industry.

Upon adjourning from the weeks activities, GSIA delegates decided that it was important to have GSIA Representative Offices around the globe to further assist its members and to widen its communication channels, and GSIA pledged to open five such representative offices in India, USA, Russia, Brazil, and Hong Kong by January 2014.